Projects
View the top
news items from
our projects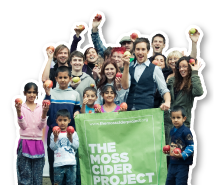 Places
Browse our map
to find out where
we've been active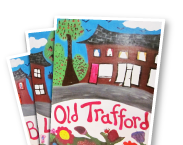 People
Meet our staff, trustees and key volunteers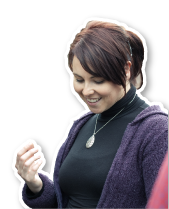 About Action for Sustainable Living

Welcome
Action for Sustainable Living (AfSL) is an award-winning Manchester based charity working to engage, enthuse and support people take action on environmental sustainability.
We offer training and support to individuals, communities and organisations throughout Greater Manchester and wider UK.
Our supported volunteering model unlocks the potential of individuals to achieve positive and lasting social, environmental and economic change.
Our services for local authorities, schools, housing associations and businesses address environmental priorities including energy efficiency, waste management, sustainable travel and food growing. We work closely with organisations and their stakeholders, by sharing professional knowledge and infectious enthusiasm to deliver action on the ground.
In 2008 we won a Guardian Charity of the Year award in recognition of our upbeat, inclusive and people-centred approach to progressing sustainability.
AfSL Twitter feed

Recent posts from our project leaders

Everyone is welcome to come to The Fallowfield Secret Garden to come and see what we have been up to . The last 20 months have been very busy. There will be some free food and things to do. Why not bring a friend. By Mark Roberts (Manager).
All The Fallowfield Secret Garden staff would like to say a big Thank you  to The Challenge Network students. You all made a big difference to the project. You should all be proud of your self's. The offer still stands about doing a project at  The Fallowfield Secret Garden, with help and guidance from our […]
Literally, we built a bridge.  It fantastic, I'm sure you'll agree, and cost the sum total of £70.  It crosses our planned natural pond into the raised beds area.  This is is with thanks to Jordan and Brett, who donated the stone and have ploughed many hours into the project this summer since discovering it.  […]